MEET OUR TEAM AT JCL ASPHALT
Attracting and retaining talented staff is a major area of focus for us. Over the past few years we've assembled a team of individuals who share our standards of professionalism and attention to detail. We deploy expert teams for each stage of your project – from construction crews who undertake preparation and finishing, through to specialised paving, hand lay and chip seal teams, depending on the exact specifications of your project. Regardless of role, they all have one thing in common – a focus on outstanding service, quality and safety.
Our team are profiled below:
JAMES CRAW – Managing Director
Over the past 18 years, driven by his personal vision for outstanding quality and workmanship, James has progressed from a hands-on role in a road paving crew to establish his own award-winning business.
After four years in a field-based position for Fulton Hogan, James was appointed as Asphalt Foreman in charge of a road paving crew. Twelve months later, in 2004, he started his own surfacing company.
Since then, James has managed and delivered construction and surfacing projects throughout Canterbury and the South Island. His extensive practical knowledge, leadership and managerial acumen have seen JCL Asphalt grow exponentially, but not at the expense of quality and customer experience. The success of JCL Asphalt has been led by James' attention to detail and single-minded focus on outstanding safety, quality and service.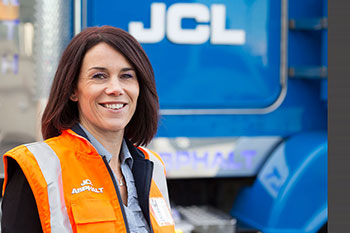 DEBBIE LABUDDE
Office Manager (Christchurch)
Email: debbie@jclasphalt.co.nz
A key member of JCL Asphalt's head office staff, Debbie has a background in financial management and multiple years' experience as an office manager/finance manager. She heads up our Admin. Team, providing support and assistance for James Craw and JCL Asphalt's managers. Over the past seven years, Debbie has established in-depth understanding of the surfacing industry, JCL Asphalt and our clients' requirements. She is the first 'port of call' for all customer queries, handling these efficiently and expertly.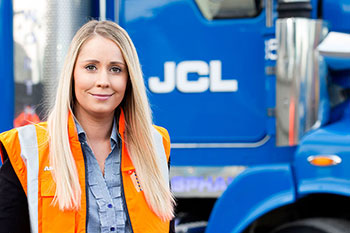 JAMELIA FRIESE
HR Manager Ph: 021 244 9488
Email: jamelia@jclasphalt.co.nz
As a consultant, Jamelia began her career in the accountancy and finance sectors before transitioning to construction industry recruitment. This background gives her in-depth understanding of candidate selection and appointment into civil construction roles, including for specialised and technical positions. As JCL Asphalt's HR Manager, Jamelia is key to our focus to attract and retain 'talent'. She has expertly established our recruitment, on- boarding and staff development frameworks. Jamelia also plays a key role in the development and implementation of our Health and Safety best practice and staff wellbeing programmes.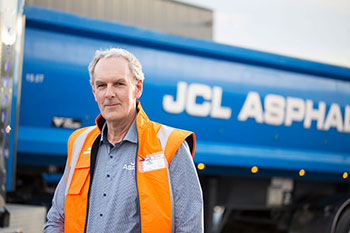 PETER FISHER – NZCE (civil), REA
Senior Estimator Ph: 021 334 795
Email: peter@jclasphalt.co.nz
Over 45 years' in the civil construction industry underpin Peter's expertise in quoting and tendering. His practical expertise and detailed understanding of end-to-end construction processes includes construction of subdivisions and building roads, footpaths, drainage and services. Prior to returning to Christchurch in 2011, he was involved in the $1m reconstruction of footpaths and roads in Princes and Alfred Streets, adjacent to Auckland University. As our Senior Estimator, Peter has used his broad industry experience to expertly set up JCL Asphalt's tendering and pricing systems. He also provides an important point of contact for our Christchurch and Southern Lakes clients. Peter delivers excellent customer service, based on his ability to assist our clients with expert advice and accurate pricing.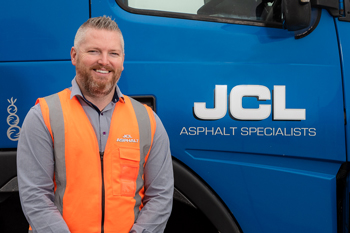 STEPHEN ARTHUR
Estimator  (Christchurch) Ph: 021 316 672
Email: stephen@jclasphalt.co.nz
JCL Asphalt's estimating team benefits from Stephen's extensive experience in the civil contracting industry. Having worked for both contractors and local authority and private sector clients, he has the right blend of practical skills, knowledge and client understanding to deliver estimates that are robust, accurate and cost-effective.
As a former Contract Manager, Stephen has priced and overseen contracts such as the Nelson City Council Road Maintenance contract and Tasman District Council Utilities capital works programme. He joined us following a stint at Southland District Council as a Traffic Services Engineer, and has extensive experience in operations management and team leadership. Stephen is highly-regarded for his ability to nurture strong and trusted client relationships, and is especially valued for his commitment to delivering a good deal whenever possible.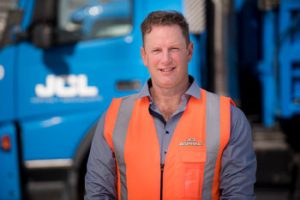 CHRIS PETERS
Estimating Manager Ph: 021 248 5550
Email: chris@jclasphalt.co.nz
Chris brings more than 30 years in the roading, surfacing, drainage and civil engineering industry to his role as Estimating Manager for JCL's Southern Lakes branch. He's held a variety of positions including Contracts, Divisional and Construction Management and has been responsible for up to 120 staff at one time. He's managed road maintenance, surfacing, civil and roading construction contracts across entire regions of NZ, and worked for several well-known large contracting companies.
Equally, Chris now enjoys the variety offered by a smaller contracting organisation and the opportunity to focus 100% on estimating and tendering.
Clients value his knowledge and trust his guidance when making decisions. Approachable and passionate about the industry, Chris takes time to explain the benefits and has a unique skill in being able to recommend the right solution which will meet your budget and requirements every time.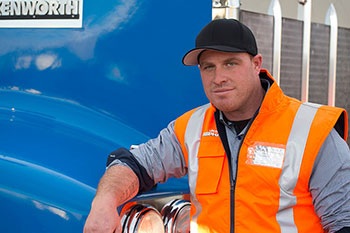 KENNETH BUSCH
Surfacing Supervisor (Christchurch) Ph: 021 146 0263
Email: kenneth@jclasphalt.co.nz
Since joining JCL Asphalt in his first role in the surfacing industry, Kenneth has progressed rapidly through the ranks. Currently, supervisor of our Chip Seal and Paving Crews, he brings practical expertise in the operation of diggers, spraying machinery, and laying asphalt and chip seal surfaces. Along the way, he's learned the skills of his trade; both through practical application and formal training. Kenneth works shoulder-to-shoulder with his teams to ensure all aspects of a job are completed to his high standards. He considers the work produced by his crews to be the ''icing on the cake'' of a project. It's essential everything they deliver complements the earlier efforts and inputs of our estimating and construction teams. With an ability to identify 'gaps' and address them, Kenneth is skilled in the detailed preparations required to set up a project for success. He's experienced in organising plant and equipment, ordering materials and accurately planning each aspect of delivery for surfacing operations. Kenneth has been involved in multiple JCL Asphalt projects from large paving contracts to residential driveways. However, his priority and focus are always consistent – to lay a surface which is the high quality 'icing' on the client's 'cake' and ensure the finished product is exactly what is specified.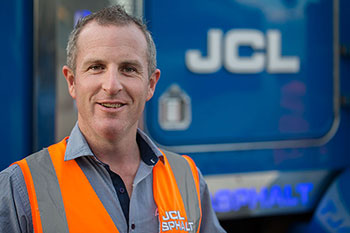 HAMISH WILKINSON
Construction Supervisor (Christchurch)
Hamish's effectiveness as our Construction Supervisor is based on 15 years' hands-on experience operating construction equipment and plant. He is a highly skilled operator of excavators, rollers and graders. This includes expertise with laser-controlled grading equipment. With both practical and technical skillsets, himself, Hamish is an effective supervisor of construction activities and teams. He is highly experienced in the organisation and supervision of crews, particularly in setting-out, excavation, pavement construction and installation of kerbing and drainage. Hamish is skilled in using his knowledge of construction techniques and plant, to ensure all aspects of construction run smoothly for our clients.